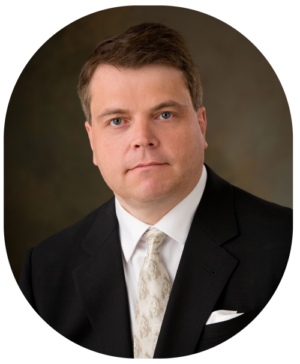 Ken is licensed in two states to practice law, both Utah and Washington. He started his practice in 1994 with Matt Driggs, opening Driggs, Bills & Day in Salt Lake City, Utah. Ken worked on mass tort claims as well as personal injury cases. During his career, Ken has settled thousands of injury claims and helped tens of thousands of clients get back on their feet.
In 1991, Ken graduated from The University of Utah with a degree in Finance, and went on to continue schooling at The University of Utah to get a Master's degree in business administration. He graduated law school in 1994 with his Juris Doctorate and joined Matt Driggs in creating The Advocates.
After years working in Utah, Ken moved with his family to Seattle, Washington. He loves the Pacific Northwest area and decided to open a branch of The Advocates in Seattle, known as The Washington Advocates.
Ken still lives in Seattle, Washington and enjoys spending time with his wife and four children.
Education
University of Utah | S.J. Quinney College of Law – J.D. 1994
University of Utah | David Eccles School of Business – MBA 1994
University of Utah – B.S. Finance 1991
Professional Experience
Partner – The Advocates at Driggs, Bills and Day (1994-present)
Founding partner of Driggs, Osborne & Huang – 1996
Partner – The Washington Advocates at Driggs, Bills and Day (2012-present)
Professional Affiliations
Washington, all courts – 2006
Utah, all courts – 1994
United States District Court for the District of Utah – 1994
United States Court of Appeals for the Tenth Circuit – 1994