A Car Accident Attorney Can Help You Recover
The aftermath of a car accident is a particularly stressful time. You are injured, unable to work, and medical bills are now piling up around you. Confronted with such an anxious situation, it's normal to feel as if your life is coming undone.
Not to worry. The Advocates understand what you are currently going through and we are ready to help your recovery. Over the years, our attorneys have helped thousands of injury victims in Utah recover millions of dollars in compensation. The Advocates take pride in treating each and every client with the same dedication and respect we would give a member of our own family. That's our commitment to you and your case.
Don't wait to start down the road to recovery. An Advocate is ready to speak with you about your case. You can either call (801) 657-4604, fill out the form above, or chat online right this minute with a live attorney! Why settle for an ordinary car accident lawyer when you can have an Advocate on your side? Your case deserves an Advocate!
$2.5 Million
Head-on Car Crash
$1.3 Million
Side Impact Auto Accident
$1.0 Million
Side Impact Car Crash
$1.1 Million
Semi-Truck Auto Accident
$1.2 Million
Multiple Vehicle Collision
An Advocate attorney is superior to an ordinary car accident lawyer because an Advocate truly cares about you and your recovery. Our attorneys will do whatever it takes to help you win maximum compensation for your injuries and losses. You'll never be just one more case among thousands when you hire The Advocates to represent your legal interests. The Advocates will go the extra mile for you and your family. You deserve an Advocate!
If you have been seriously injured in a car accident, you should almost certainly hire an Advocate attorney to aid in your recovery. Multiple studies have shown that hiring an attorney can increase your potential settlement by up to 5X over what you'd be offered when handling the claim on your own. Unfortunately, the system is stacked against you. If you do not have proper legal representation, insurance companies will do whatever they can to get out of paying you fair compensation for your injuries and losses. Insurance adjusters are trained to use shady tactics in order to avoid paying settlements to car accident victims. Don't let the insurance companies swindle you out of the settlement you legally deserve. Hire an Advocate and make them pay!
You'll never have to worry about hidden fees or upfront consultation costs when you work with The Advocates. Our attorneys work on a contingency basis, meaning we don't get paid unless you do. If we are unable to bring your injury claim to a successful conclusion, you won't owe us a dime in attorney fees. That's our promise to you!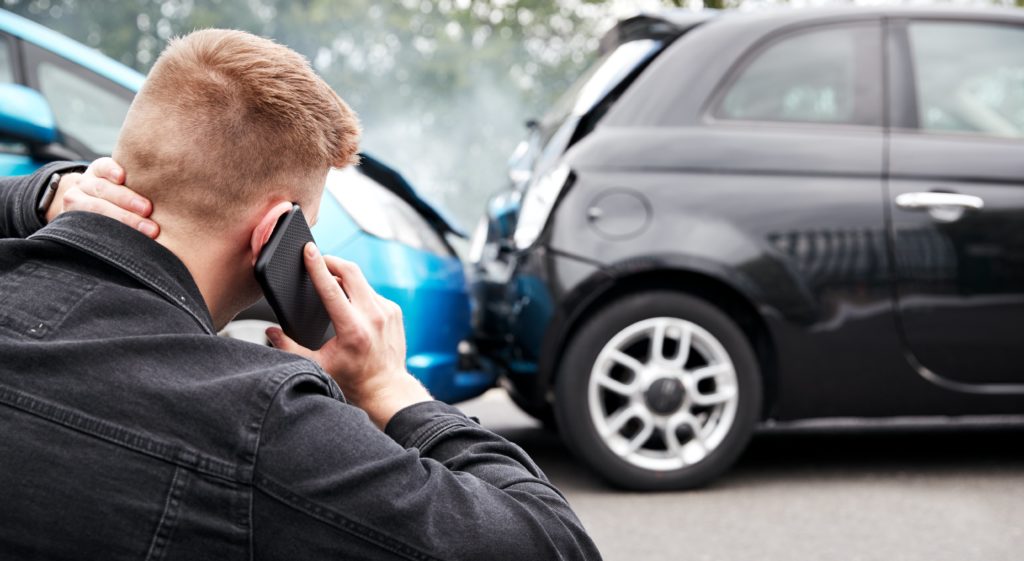 How Can The Advocates Help Me After My Auto Accident?
When you hire The Advocates to represent your injury claim, you'll never have to worry about upfront consultation costs or hidden fees. Our attorneys work on a contingency basis, meaning we don't get paid unless you do. If we don't win your case, you won't owe us a dime in attorney fees. That is The Advocates' promise to you. Below are a just few ways The Advocates can help your case:
The Advocates will fight for the best settlement
We offer open communication with our clients, 24/7
Our attorneys offer legal consultations free of charge!
The Advocates will put the needs of you and your family first!
"Hiring The Advocates was the best move I could have made after my accident. They were very professional and made me feel confident my case would go smoothly. They really put me at ease. I would recommend them to anyone!" - Robert S.
Why You Need a Car Accident Lawyer

Hiring an experienced and skilled attorney really is the best way to get maximum compensation after your car accident. Trying to settle your claim on your own opens you up to the insurance companies taking advantage of you during your time of need. In fact, multiple studies have proven that hiring an attorney to represent your injury claim can increase the value of your settlement by up to 5X. Stop the insurance companies from paying you less than your case is worth. Hire The Advocates and make them pay what you are owed according to Utah law. You deserve an Advocate!
The Advocates Car Accident Claim Process
Step 1: Investigate the Accident
The first step The Advocates will take is to investigate your accident. Our attorneys do this by requesting a police report about your accident, examining any videos or photographs of the crash scene, and by contacting any relevant witnesses to the accident. Once we have firmly established liability, we will begin the hard work of building your injury claim.
Step 2: Build Your Claim
Building your car accident injury claim is one of the most time-consuming steps in the entire process. Our staff must wait until you are finished receiving treatment for your injuries before we can compile a comprehensive medical record of the injuries and costs associated with your accident.
Step 3: Negotiate a Settlement
Once you are finished treating your injuries and your medical records have been gathered, your attorney will send out a demand package to the at-fault party's insurance. Afterwards, negotiations with your attorney will begin. If we are unable to negotiate a fair offer, then you will have the option to file a lawsuit.
Step 4: Litigate If Necessary
Time wise, litigation is the longest step in the claim process, possibly extending the life of your claim one or, even, two years. If you do decide to file a lawsuit, be prepared to potentially appear before a judge and jury.
Speak With an Advocate Today!