Un abogado de accidentes de auto puede ayudar a recuperarte
Las secuelas de un accidente de auto son particularmente estresantes. Tienes lesiones, no puedes trabajar y las facturas médicas se van acumulando. Ante una situación tan angustiante, es normal sentir que tu vida se viene abajo frente a ti.
No hay de qué preocuparse. The Advocates entiende lo que estás atravesando y estamos listos para ayudar a recuperarte. A lo largo de los años, nuestros abogados han ayudado a miles de víctimas de lesiones en Utah a recibir millones de dólares en compensación. The Advocates está orgulloso de tratar a todos y cada uno de nuestros clientes con la misma dedicación y respeto que tendríamos por un miembro de nuestra propia familia. Ese es nuestro compromiso contigo y con tu caso.
No dejes pasar más tiempo hasta recuperarte. Un abogado estará listo para tratar tu caso. ¡Puedes llamar al (801) 326-0809, llenar el formulario de arriba o usar el chat en línea para hablar con un abogado en tiempo real! ¿Para qué conformarse con un simple asesor en accidentes de autos cuando puedes tener un abogado de tu lado? ¡Tu caso se merece un Advocate!
$2.5 Million
Head-on Car Crash
$1.3 Million
Side Impact Auto Accident
$1.0 Million
Side Impact Car Crash
$1.1 Million
Semi-Truck Auto Accident
$1.2 Million
Multiple Vehicle Collision
An Advocate attorney is superior to an ordinary car accident lawyer because an Advocate truly cares about you and your recovery. Our attorneys will do whatever it takes to help you win maximum compensation for your injuries and losses. You'll never be just one more case among thousands when you hire The Advocates to represent your legal interests. The Advocates will go the extra mile for you and your family. You deserve an Advocate!
If you have been injured in a car accident, you should almost certainly hire an Advocate attorney to aid in your recovery. Multiple studies have shown that hiring an attorney can increase your potential settlement by up to 5X then if you tried to go it alone. Unfortunately, the system is stacked against you if you do not have proper legal representation. Insurance companies will do whatever they can to get out of paying you fair compensation for your injuries and losses. Insurance adjusters are trained to use shady tactics in order to avoid paying settlements to car accident victims. Don't let the insurance companies swindle you out of the settlement you legally deserve. Hire an Advocate and make them pay!
You'll never have to worry about hidden fees or upfront consultation costs when you work with The Advocates. Our attorneys work on a contingency basis, meaning we don't get paid unless you do. If we are unable to bring your injury claim to a successful conclusion, you won't owe us a dime in attorney fees. That's our promise to you!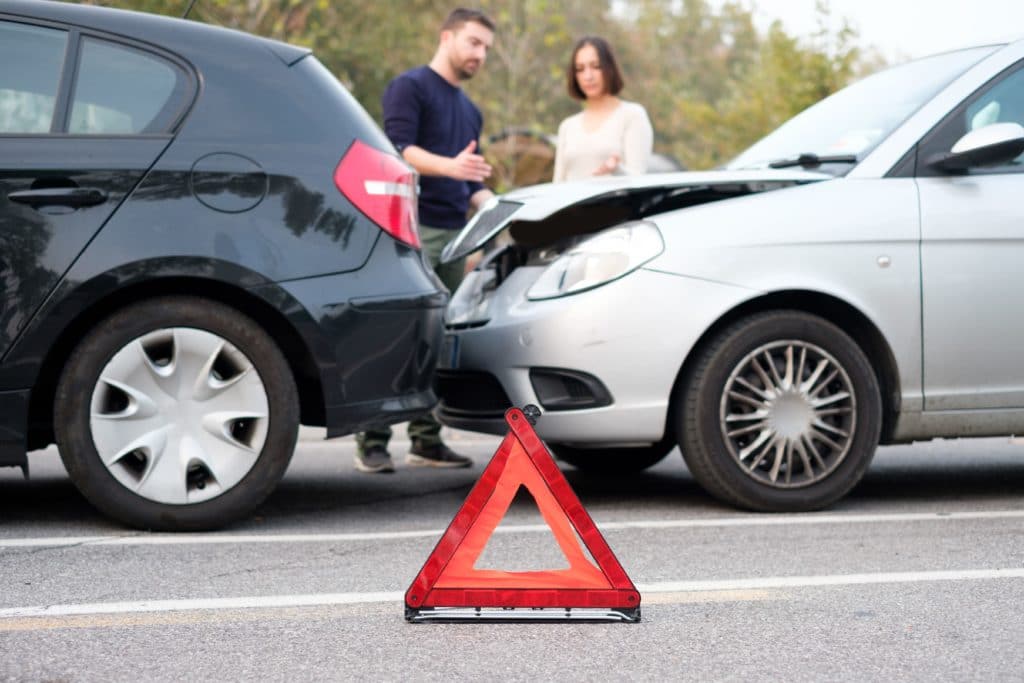 ¿Cómo puede The Advocates ayudarme después de sufrir un accidente?
Cuando contratas The Advocates para representar tu reclamación por lesiones, no tendrás que preocuparte por pagos anticipados por las asesorías o por honorarios extraordinarios. Nuestros abogados trabajan sobre una base de contingencia, es decir que no debes pagarnos si tú tampoco recibes tu pago. Si no ganamos tu caso, no nos deberás un solo centavo por honorarios. Esa es la promesa que The Advocates te hace. Abajo están algunas de las maneras en que The Advocates puede ayudar en tu caso:
• The Advocates buscará el mejor arreglo
• Comunicación abierta con nuestros clientes en todo momento
• ¡Nuestros abogados ofrecen asesoría legal gratuita!
• ¡The Advocates pone tus necesidades y las de tu familia en primer lugar!
"Haber contratado The Advocates fue la mejor decisión que pude tomar tras mi accidente. Fueron todos unos profesionales y me hicieron sentir seguro de que mi caso saldría bien. Realmente me hicieron sentir tranquilo. ¡Los recomendaría a cualquiera!" - Roberto S.
¿Por qué necesitas un abogado de accidentes de auto?
Contratar un abogado con experiencia y capacidad es realmente la mejor opción para obtener la mayor compensación posible después de un accidente automovilístico. Si tratas de iniciar una reclamación por tu propia cuenta corres el riego de que las compañías de seguro se aprovechen de ti durante tu periodo de necesidad.
De hecho, existen varios estudios que indican que contratar un abogado para que te represente en tu reclamación por lesiones puede aumentar el valor del arreglo hasta por 5 veces más. No permitas que las aseguradoras te paguen menos de los que vale tu caso. Contrata The Advocates y hazles pagar lo que mereces de acuerdo con las leyes de Utah. ¡Tú mereces un Advocate!
Proceso de reclamación por accidente de auto de The Advocates
Paso 1: Investigar el accidente
Las primeras acciones que tomarán The Advocates serán investigar tu accidente. Nuestros abogados lo hacen solicitando un informe policial sobre tu accidente y analizando cualquier video o fotografía de la escena del accidente, así como contactar a cualquier testigo pertinente al accidente. Una vez que hayamos establecido firmemente la responsabilidad, comenzaremos a trabajar duro para preparar tu reclamación por lesiones.
Paso 2: Preparar tu reclamación
La preparación de tu reclamación por lesiones de accidente automovilístico es de los pasos que más tiempo conlleva en todo el proceso. Nuestro equipo debe esperar hasta que hayas terminado de curar tus lesiones antes que compilar un informe médico completo sobre las lesiones que has sufrido por causa de tu accidente. Este es un proceso puntual por lo que debes ser paciente.
Paso 3: Negociar un arreglo
Cuando hayas terminado de curar tus lesiones y se hayan reunido tus informes médicos, tu abogado enviará un paquete de reclamación a la aseguradora de la parte responsable. Posteriormente, comenzarán las negociaciones con tu abogado. Si no podemos negociar una oferta justa, entonces podrás optar presentar una demanda.
Paso 4: Litigar en caso de ser necesario
En cuanto al tiempo, el litigio es el paso más largo en un proceso de reclamación, puede extender la duración de tu reclamación uno o, incluso, dos años. Si decides presentar una demanda, prepárate para comparecer potencialmente ante un juez y un jurado.
¡Habla HOY con un Advocate!