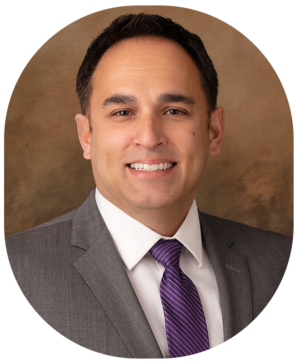 Eric Jenkins is a workers' compensation lawyer at The Advocates in Salt Lake City. Raised in the Wasatch Front, Eric attended Brigham Young University for his undergraduate studies and law school, where he graduated with honors as a member of the national moot court team. Prior to joining The Advocates, Eric was a defense litigator and represented national corporations and insurance companies in business disputes, contract issues, personal injury, and workers compensation. Now, he uses the experience he gained defending large insurance companies to protect Utah workers. He has been recognized by his peers for his efforts in Super Lawyers Magazine and named one of Utah's Legal Elite by Utah Business Magazine. When not representing injured workers, Eric enjoys spending time with his wife and four children, snowboarding, smoking meat in the backyard, and playing Mario Kart.
Education
Reuben Clark Law School, J.D.
Professional Experience
Workers compensation attorney with The Advocates (2022 to present)
Litigation attorney with Goebel Anderson PC (2017 to 2022)
Litigation attorney and Managing Shareholder with Christensen & Jensen (2005 to 2017)
Professional Affiliations
Utah State Bar
United States District Court for the District of Utah
Utah Minority Bar Association
Utah Association for Justice
J. Reuben Clark Law Society
Mountain States Super Lawyer (Thomson Reuters)
Legal Elite (Utah Business Magazine)
Awards & Recognition
Presenter – 

Mass Tort Litigation

; 2016 Utah Fall Forum.

Author – 

Utah Employment Law

, 2013 and 2015 ALFA International 50 State Compendium.

Author – 

Utah Workers' Compensation Law,

 2012 and 2014 ALFA International 50 State Compendium.

Presenter – 

The

 

Allen Rule; Legal Causation in Utah

, ESIS Annual Training Conference, October 20, 2012.

Author – 

Utah Collateral Source Rule

, The Collateral Source Rule: A Compendium of State Law,   Defense Research Institute, 2011.
Author – 

Medical and Health Spa Law in Utah

, ALFA International 50 State Compendium.

Author – 

Personal Liability of a Business Owner

, Utah Valley Business Quarterly, Spring 2004.

Guzman v. Labor Commission

, 2015 UT App 310, 365 P.3d 725 (appeal related to employee's claim for permanent total disability)

Redmond v. Bigelow

, Case No. 2:13CV393, U.S. District Court, D. Utah, 2014 WL 2765469 (successful petition for class action certification)

French v. Labor Commission

, 2011 UT App 120, 251 P.3d 868 (rejecting claim by appellant that medical examinations had been performed improperly and other evidentiary disputes)

Lincoln Financial Advisors Corp. v. Healthright Partners, LP

, Case No. 2:09cv650, U.S. District Court, D. Utah, 2010 WL 322141 (interpreting scope of mandatory arbitration under Financial Industry Regulatory Association (FINRA))

Benson v. Lucent Technologies

, 2007 UT App 145 (affirming ruling that appellant was not permanently and totally disabled)