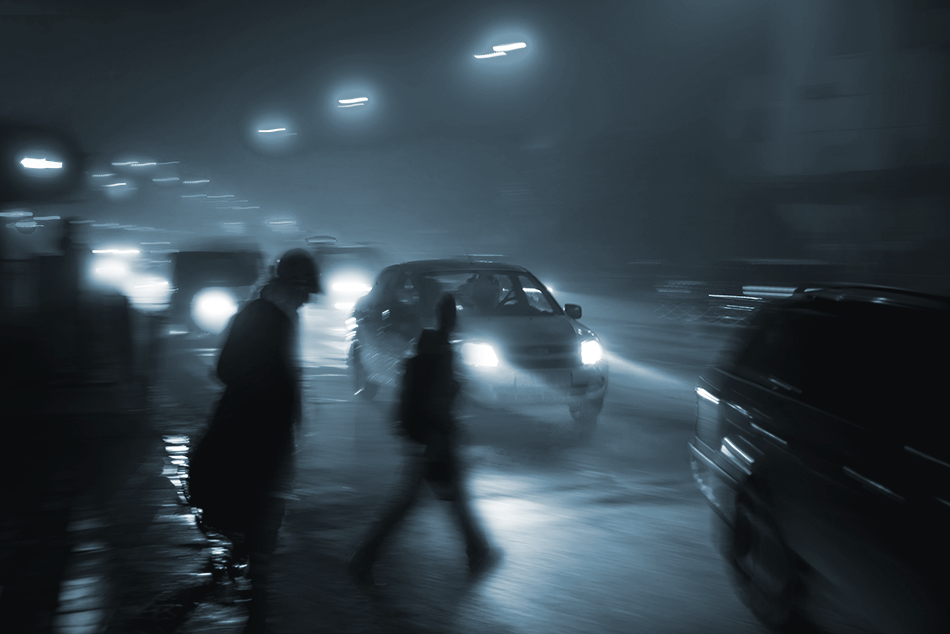 Any kind of car accident can be a traumatic experience, but a hit-and-run crash comes with an additional air of uncertainty. You may be unsure how you will recover physically, emotionally, and financially if the other motorist flees the scene.
If you've been hit by a driver who left before you could obtain contact information, you still have options. Whether your hit-and-run occurred in Salt Lake City, Ogden, or elsewhere in the state of Utah, it's important to know your rights and responsibilities after an accident to protect your right to a claim.
What Is the Definition of a
Hit-and-Run
?
Utah code 41-6a-401 states that any person who knows or has reason to believe that they have been involved in a car accident resulting in property damage, physical injuries, or death must stop and remain at the scene of the accident. Drivers must exchange contact and insurance information.
If someone is injured or killed in the accident, or property damage appears to exceed $2,500, the motorist must contact law enforcement and file a police report. Leaving the scene of an accident where there is property damage is a Class B misdemeanor.
If someone is injured, the driver has a duty to render reasonable assistance, including contacting emergency services. A driver who leaves the scene of the accident where someone was injured may be guilty of either a Class A misdemeanor or a third-degree felony, depending on the severity of the other party's injuries.
What to Do After a
Hit-and-Run Accident
After colliding with a hit-and-run driver, you may be feeling shocked, upset, or confused. This is normal and understandable, but it is important that you remain calm and take the following actions to protect yourself.
Check for injuries
As soon as you can, take inventory of your injuries and those of your passengers. If anyone is seriously hurt, call 911 immediately.
Even if you do not believe you have severe injuries, be sure to see a medical professional as soon as possible after your accident. You may have hidden injuries that you are unaware of– these should be identified and treated immediately to give you the best chance at a full recovery.
Call the police
If you did not summon emergency services to the scene of the accident, you should call the non-emergency line to report the accident. Ask that a police officer come to the scene so that you can file a report. 
The officer will take statements from you and other witnesses. They may also notify other officers that the other driver has left the scene. In some cases, law enforcement officers who hear about the accident over the radio may be able to locate the fleeing driver and stop them. For this reason, you should call the police right away after your accident to avoid wasting precious time.
Make note of what happened
While you wait for the police to arrive, take detailed notes of the circumstances surrounding your accident. Do your best to remember everything you can, including:
The make, model, and color of the

motor vehicle

that hit you

The license plate number of the other vehicle

A physical description of the driver

The direction the driver went as they left the scene

The events leading up to the accident
You may not be able to remember all of these details. This is understandable, however, the more you are able to remember, the better your chances of finding the other driver and obtaining the compensation you deserve. Because of this, it is in your best interest to take these notes immediately after the accident, while your memory is still fresh.
If you can, take pictures or videos of the scene, including your injuries, your vehicle, and the general area. Even if something does not seem important at the time, it may prove useful later.
Be sure to also get contact information from witnesses who saw your accident happen. They can help corroborate your story, and may even have additional information that could be helpful later on.
Notify your
insurance company
If your accident results in property damage or injuries, you should call your auto insurance provider to notify them of the crash. Even if you are unable to identify the at-fault driver, you may be able to use your own uninsured motorist coverage to pay for vehicle damage.
In some states, UM coverage is mandatory, while others require you to opt in or out of coverage. The best way to know if you have UM coverage is to look at your insurance policy, or to contact your agent.
Contact an attorney
An experienced car accident attorney can help you navigate the personal injury process. The Advocates have 30 years of experience helping accident victims obtain the financial compensation they deserve. Your personal injury attorney with The Advocates will assist you in accessing necessary medical care, getting your vehicle repaired, communicating with your employer if you need to miss work due to your injuries, and more. We will negotiate with insurance companies and do everything we can to get you a fair settlement for your damages.
The aftermath of an accident can be an incredibly stressful, upsetting time. Dealing with physical injuries, emotional trauma, property damage, and financial worries is enough to overwhelm anyone, but you don't have to do it alone. An Advocate will be by your side to guide you through the claims process, taking worry off your plate so you can focus on feeling better. You deserve an attorney who will be there for all of your needs after your accident. You deserve an Advocate.