The Top 5 Facts to Know Before Your Legal Consultation
After suffering an injury in a car accident or another type of personal injury, you may be entitled to legal compensation for your injuries and losses. Unfortunately, filing a personal injury claim can be a difficult and complicated process. Hiring a skilled personal injury attorney is absolutely essential if you hope to make the best recovery possible.
Unlike some law firms in Utah, the attorneys with The Advocates offer 100% free legal consultations for their prospective clients. Here are the top 5 facts you should know about your legal consultation with an Advocate Attorney:
#1: Ask Every Question You Have About Your Case
Hiring the right attorney to represent your legal interests is absolutely key to the success of your personal injury claim. Not only do you want to hire an attorney you feel you can work comfortably with, but you also need one who gives you advice you can trust. The best way to do this is by asking every legal question you can think of regardless of how simple or naive it may sound. Below are a few potential questions you should ask your Advocate attorney: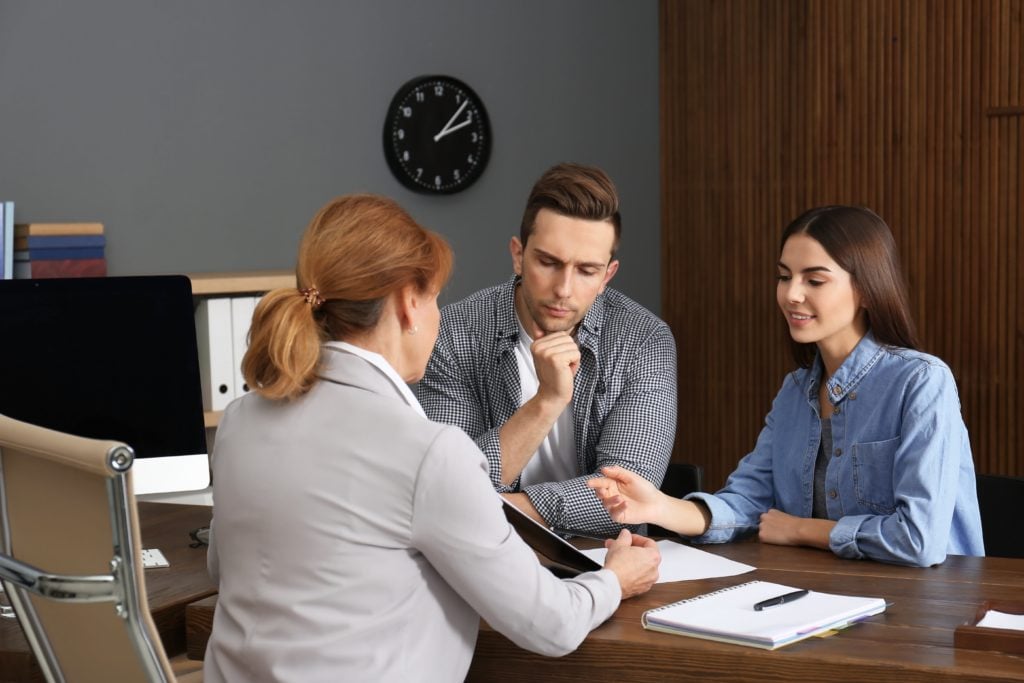 How long have you worked in the personal injury law?
Have you worked with injury cases similar to my own?
How long have you been an attorney?
Where did you go to law school?
How many other people will be working on my case?
How much time will you, personally, devote to my case?
Questions such as these should give you a good idea of the attorney you are going to work with and how your potential case unfold. Keep in mind that the life of your injury claim could take months if not years, so you want to hire an attorney you are comfortable going the distance with.
#2: Discuss Attorney Fees
We get it. Money and fees is a difficult conversation to have for most everyone. Thankfully, The Advocates make this conversation as easy and painless as possible. Our attorneys work on what's known as a contingency fee, meaning we don't get paid unless you do. If your case doesn't conclude with a settlement that is to your satisfaction, you won't owe us a dime in attorney fees. That's our promise to you. Once we win your case, our attorney fees will be calculated as a percentage of your settlement.
#3: Be Prepared to Answer Personal Questions
Suffering a personal injury is exactly what it sounds like: personal. Few people are comfortable discussing the more intimate details of their life and recovery. But, unfortunately, it may be necessary to answer a few personal questions in order to help your attorney fully understand the exact nature of your case. When you go in for your legal consultation, be prepared to discuss details about your life which may seem private.
#4: Be as Honest as Possible
During your legal consultation with your Advocate, do your best to be as honest as you can. If you are in severe pain, do not attempt to act tough by saying your injuries are manageable. Some injuries may seem minor at first, only to flare up and persist for long periods of time. You should also avoid exaggerating your injuries. If your medical records don't substantiate your injury claims, then you risk the viability of your case. Remember that your attorney is on your side and will do whatever possible to help you make the best possible recovery. Lying to your attorney will only cause problems in the long run.
#5: Bring Evidence With You
The very best way to prove your injury claim is with concrete evidence. Photographs, videos, witness testimony, and medical records can help establish proof that you suffered injury and financial losses from your accident or personal injury. If you have any such evidence, bring it along with you to your legal consultation. After evaluating the evidence, your Advocate attorney will be able to place an accurate value on your potential case. You should also bring along any insurance information you have either for yourself or for the at-fault party.
If you follow these 5 tips, you will almost certainly have a successful legal consultation and will begin your journey down the road to recovery. Don't wait to find out how The Advocates can help your personal injury claim. Call (801) 441-5713 today, chat with a live attorney at the bottom of your screen, or simply fill out the form below. No need to settle for an ordinary lawyer when you can have an Advocate attorney on your case. You deserve an Advocate!
Speak with an Advocate Today!