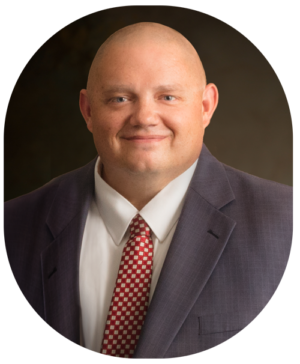 Trevor Sanders is a workers' compensation lawyer at The Advocates, representing those who have been hurt in work accidents throughout the State of Utah. Trevor has significant experience in workers' compensation, personal injury, civil litigation, and appellate law.  Trevor graduated with honors from Western Michigan University's Cooley Law School in May 2012 but is a native of the red rocks of Southern Utah.
Trevor is proud of his blue-collar work background as it naturally allows him to relate to workers who have been injured while on the job at construction sites, warehouses, while driving trucks, and similar occupations. Trevor finds a deep satisfaction in helping injured workers navigate the complexities of workers' compensation law and helping them obtain just compensation for the losses they have suffered.
At The Advocates, Trevor has returned to his roots, working out of the firm's St. George office while traveling to Salt Lake City as needed to meet with clients or attend depositions.
When not representing injured workers, Trevor enjoys spending time with his wife and four children, cooking s'mores or hot dogs over a fire, reading interesting books, or enjoying an exciting baseball or football game, especially when the Chicago Cubs win.
Education
Western Michigan University: Cooley Law School – May of 2012.
Professional Experience
Workers Compensation attorney with The Advocates at Driggs, Bills & Day
Professional Affiliations
Utah State Bar
Idaho State Bar
Utah Association for Justice
United States District Court for the District of Idaho
Reported Cases
Wash. Cnty Sch. Dist. v. Labor Comm'n, 2015 UT 78, 358 P.3d 1091
Jex v. Utah Labor Comm'n, 2013 UT 40, 306 P.3d 799.
Foye v. Labor Comm'n, 2018 UT App 124, 428 P.3d 26.
Smith's Food & Drug v. Labor Comm'n, 2015 UT App 79, 347 P.3d 866.
Danny's Drywall v. Labor Comm'n, 2014 UT App 277, 339 P.3d 624.
Borja v. Labor Comn'n, 2014 UT App 123, 327 P.3d 1223.
Johnston v. Labor Comm'n, 2013 UT App 179, 307 P.3d 615.
Awards & Recognition
Rated by Super Lawyers
loading …